Friday, September 09, 2005
I HAVE MOVED!!

to: http://www.livejournal.com/users/debbiemichaela/

goodbye blogger. HELLO LIVEJOURNAL!
the turtle overturned-5:57 PM
Saturday, March 19, 2005
Overdrive Party (props to tim for a great one!)

glenn & our hostess tim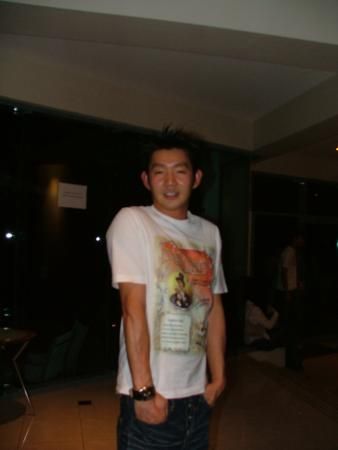 bartender, jason
the night still young..and sober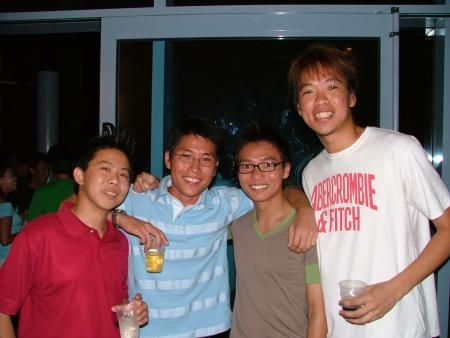 jerome(mysweetie), glenn, siyuan, joel
alvin, yosuke, me, jonathan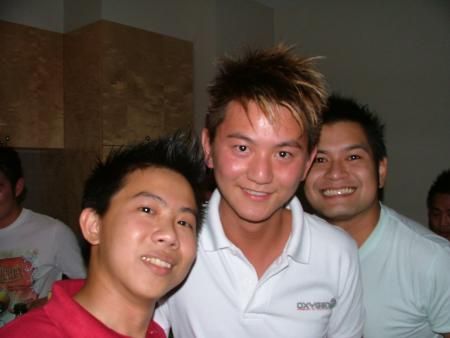 jerome, alvin, jason
photographer jason & i
nihal, me, jermyn....im so damn short
i love attending parties with my love.
awesome night. truly. platinum parties are oneofakind!
the turtle overturned-12:40 AM
Wednesday, December 15, 2004
i just got my results for this semester!
its better than the last semester thank goodness.

Business Statistics - High Distinction
Economics - Distinction
Info Systems - Distinction
PR - Distinction

yay! the best news all year.

the turtle overturned-1:11 PM
Tuesday, November 23, 2004
at the same time tmr, i WILL be back in singapore.
dancedancedance. haha.
i have so much stuff though.
hope i don't exceed the weight limit.

i wonder what it'll be like to live w/o rome now.

okay girlies, i intend to see manymanyplentyplenty of u.

the turtle overturned-10:23 PM
Friday, November 19, 2004
i have just finished the last of my papers.
yay!!!! yay!!!!!! yay!!!!!
i am so happy. now i don't have to read another book till next feb!
yay!!!! yay!!!! yay!!!!!
i think that exams are the worst invention.

now i can watch all the tv i like,
slug ard all i like,
bake all the cookies i like,
do aimless surfing on the internet,
and packpackpack to come home!
yay!!!!! yay!!!!! yay!!!!!

i have not seen singapore for abt a yr.
i miss singapore.
all the happy people in the world.

i have also just started watching oc!
who knew it'd be so exciting?
but its confusing to watch it so late.
i have no idea who's who.
someone kindly update me.

1) is julie cooper sandy's ex wife?
2) and since marissa is julie's daughter, then isnt sandy her father?
3) but i thought her fathers the man thats dating kirstin's sister?
4) and ryan isnt sandy's real son right?
5) is adam brody sandy's real son? does tt make kirsten his mother?
6) then wont marissa and adam brody be siblings?

i am deeply confused.



the turtle overturned-11:22 AM
Monday, November 08, 2004
OFFICIAL BUSINESS

I will be coming home soon. (yay!)

Date: 24th November Wednesday
Flight: SQ 226
Departure Time: 4p.m
Arrival Time: 9.05p.m

It would be lovely to see some familiar faces at the airport.
That is, if the A's have not killed anyone.
I will see you guys in 2 weeks!
You guys have no idea how much i miss Singapore!


the turtle overturned-10:45 AM
Sunday, October 10, 2004
I am Progressive Girl
Click on the picture below to read more:
Take the 'What Kind of Girl Are You?' quiz at CookingToHookup.com


Imagine that the Girl Next Door moved to the big city. Think of Meg Ryan in When Harry Met Sally. She's America's sweetheart with an urban sensibility. She's a post-Christian spiritualist, a pre-Monica Clintonite, and a dues-paying member of at least one social-change organization like NOW, Planned Parenthood, or the Sierra Club. You won't find her at an Earth First or PETA meeting, though. Those are the Granola Girl's stomping grounds. Progressive Girls want the world to be a better place, but they live out their politics in a moderate, left-of-center way.
If you are going to date a Progressive Girl, the one sin you can commit is to be a chameleon. Molding your opinions to fit hers will lose her respect. One very positive thing you can do is offer her new experiences -- the Progressive Girl is fearless about trying new things. Whether it's pluralism, skydiving, Asian peanut sauce, or this book, the Progressive Girl is always looking for new ideas.

She Might Be a Progressive Girl if:
She drives: a small SUV but really wishes it got better mileage; once she can get a good hybrid, she will.
She can talk for more than ten minutes about: just about anything.
She begins her sentences with: "Susan Sarandon says..."
She'd never: pass up the chance for a new experience.
She owns any of the following: a water filter, a tabletop fountain, an acre of rain forest, a mutt from the pound.

apparently thats what i am? haha. that was quite fun. thanks to dee!


the turtle overturned-11:23 PM